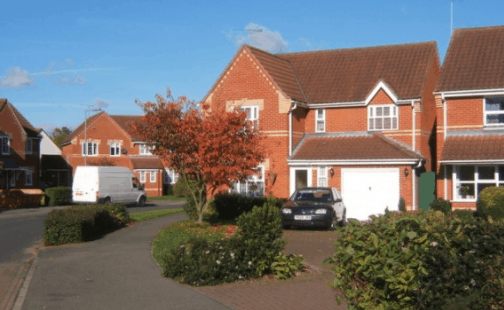 Written by Robert McHugh, on 24th Nov, 2017. Posted in Property
Despite the Central Banks recent efforts to highlight the benefits of mortgage switching to consumers, the majority of mortgage holders remain unaware of the potential savings that exist and of their eligibility to switch lenders.
This is according to figures from MyMortgages.ie who have revealed that on "average" mortgages throughout the country anywhere between €40,000 and €100,000 could be saved by moving to another lender.
The broker, reflecting the views of the sector, expects a surge in mortgage switching over the next 12 months as banks ramp up their interest rate price war with more and more households back in positive equity with every passing month.
In 2015, research from the Central Bank in 2015 showed that approximately 1 in 5 mortgage holders could make savings by switching their mortgage. And again, in August of this year the Central Bank tried to highlight the issue and by proposing the introduction of statutory requirements to support consumers considering switching their mortgage.
MyMortgages.ie say that judging by the Central Bank's estimates, then many more people, maybe as many of 2 in 5 mortgage holders throughout the country should be switching to another lender" yet switching made up just 3.3% of the mortgage market in 2014 and while this figure has certainly increased since then, MyMortgages.ie believe it is nowhere near where it should be.
Speaking this week, Head of Credit with MyMortgages.ie, Joey Sheahan said, "A mortgage is most people's biggest monthly expenditure and yet it's something that people don't pay enough attention to when it comes to getting the best value on the market. Many people assume that once they've taken out a mortgage with a lender for 20/25/30 years, then that's the end of the decision making process. But mortgages are just like any other financial product – they should be reviewed every 3 years to ensure you are not paying over the odds."
He added, "If you are a fixed or variable rate mortgage customer you are definitely of interest to other mortgage lenders which means you could potentially save thousands of Euro over the remaining term of your mortgage by switching mortgage provider. Due to the current low cost of funds available for banks, in many cases there is no early breakage fee for exiting a fixed rate. You just have to call your bank to check this."
Source: www.businessworld.ie   
If you are interested in getting a mortgage and would like to speak to us at MyMortgages.ie please don't hesitate to contact us at [email protected] in Cork +353 21 4277037 or 353 86 8060601
MyMortgages Ltd t/a MyMortgages.ie is regulated by the Central Bank of Ireland